We're Hiring!
Posted on 04 August 2022
---
---
Do something you love and you'll never work a day in your life! ❤️ We can honestly say here at The Gallery we love coming into work every morning! We are expanding our salon team and looking for new guys and gals to join the family !🎉
-Excellent rates of pay
-Flexible working hours
-6 weeks annual leave
-Days to fit around YOU and your commitments
-Staff perks & discounts
-Bonus schemes and incentives
-Spacious, modern workspace
-Extensive and established client base
-Receptionist & marketing manager on site
-Approachable and open minded management team who want to hear your ideas! We are always committed to making sure you get the best from your workplace, have a work life balance and are offered every opportunity to train further and grow within the industry.

We don't want you to work FOR us, we want you to work WITH us 👭👫👬

If you are looking for a new opportunity give us a call, drop us or message or pop in for an informal chat and a coffee (there is always cake on hand as well🍰).

We can't wait to hear from you!

Team Gallery x
---
Now Open - The 01 FADE HUB - Gent's Barber Shop
Posted on 09 May 2022
---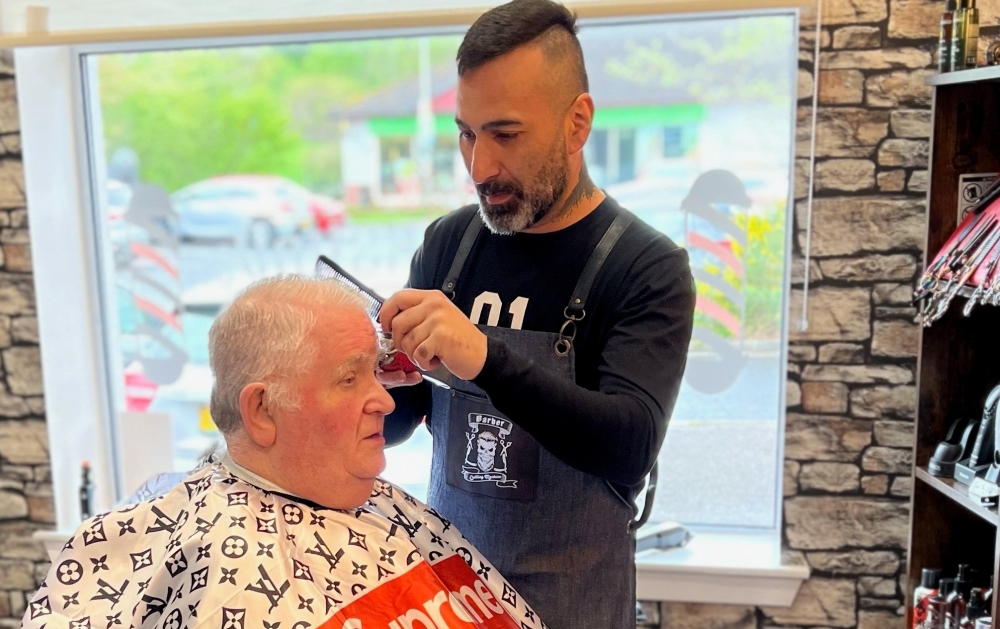 ---
Cradlehall Shopping Parade has a smart new Barbershop called 01 FadeHub which opened a few days ago at Cradlehall (2 minutes from Simpson's Garden Centre) on the outskirts of Inverness. The Gallery proprietor Morven has long hoped to introduce a Gent's Barber facility to operate alongside her existing successful Gallery hairdresser business.
---